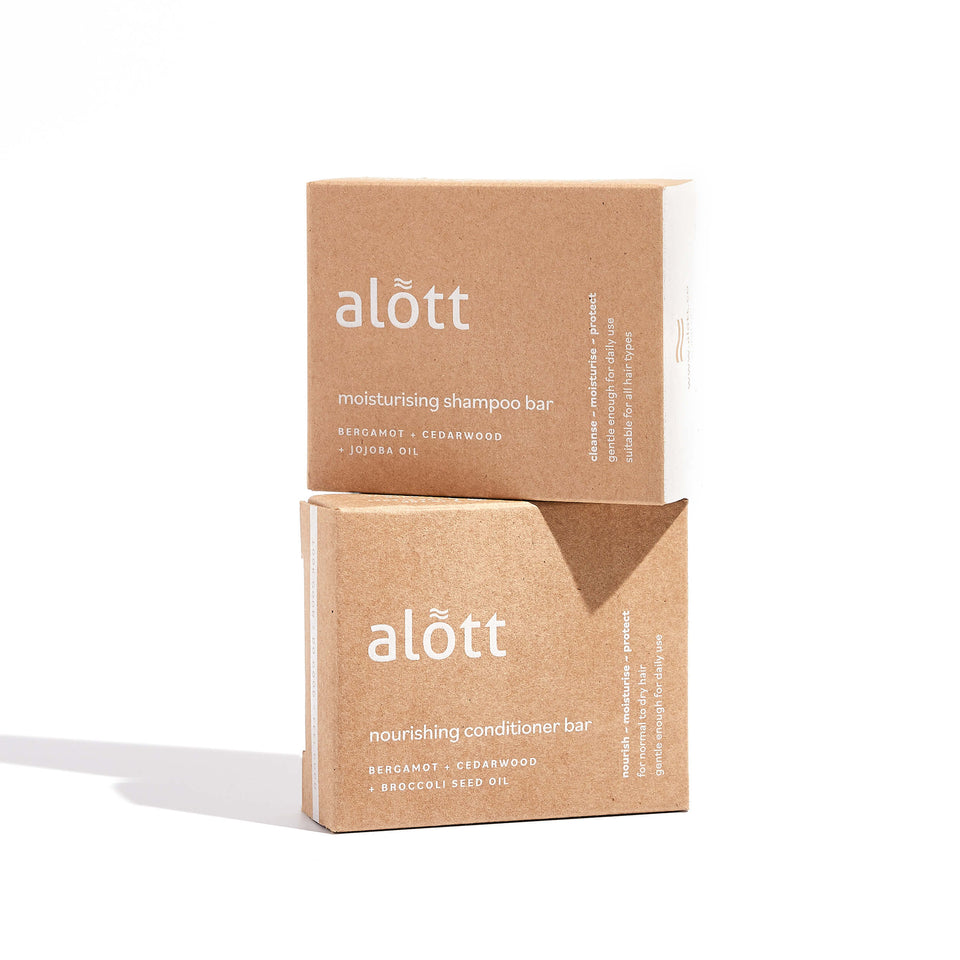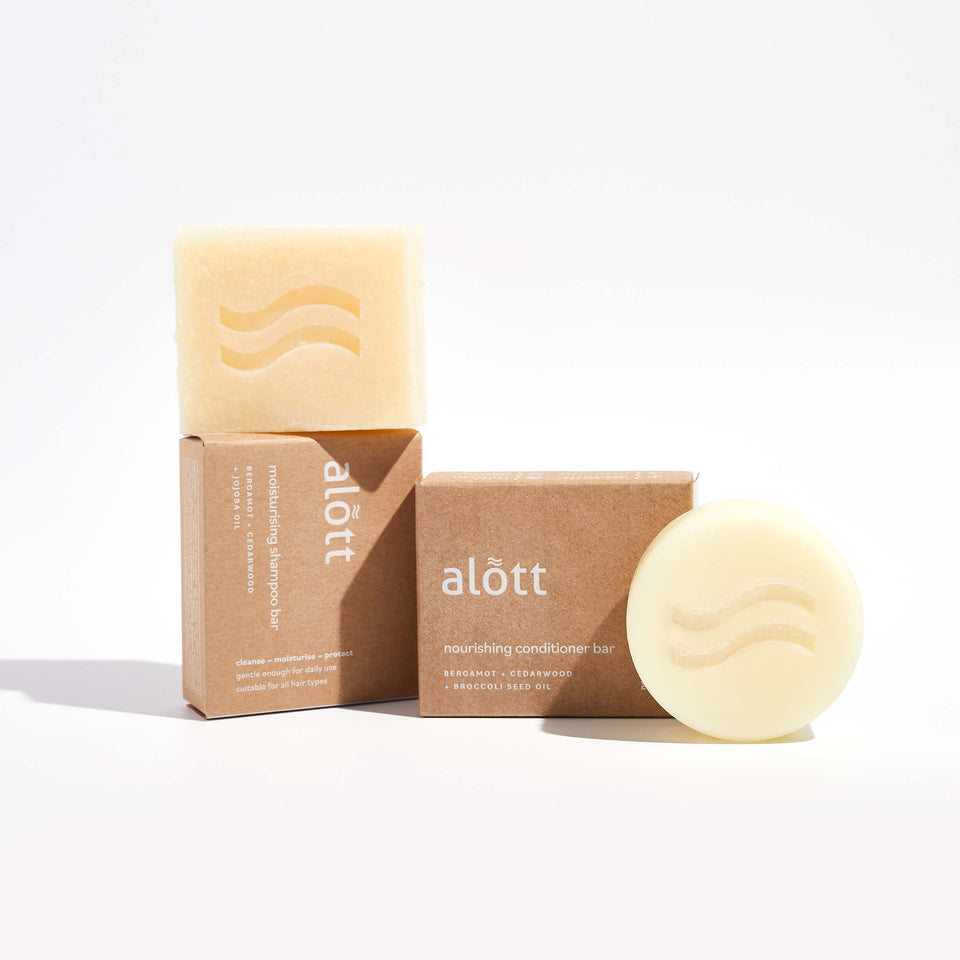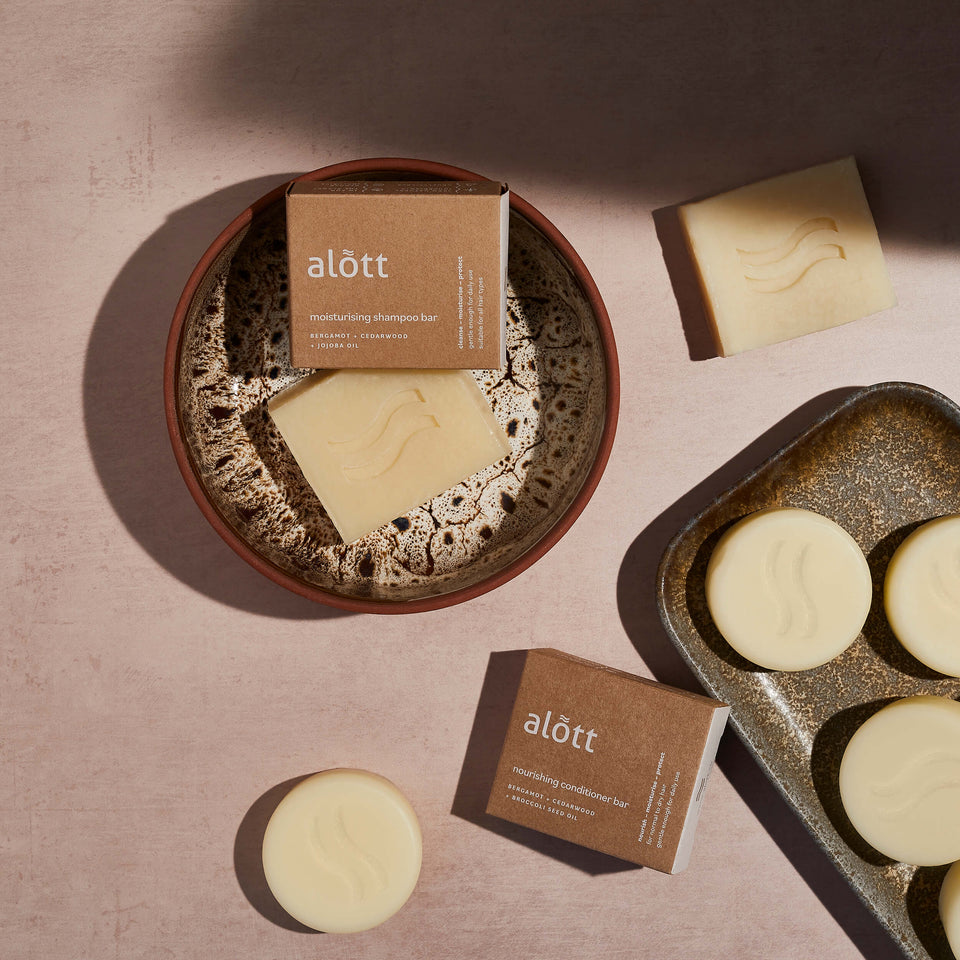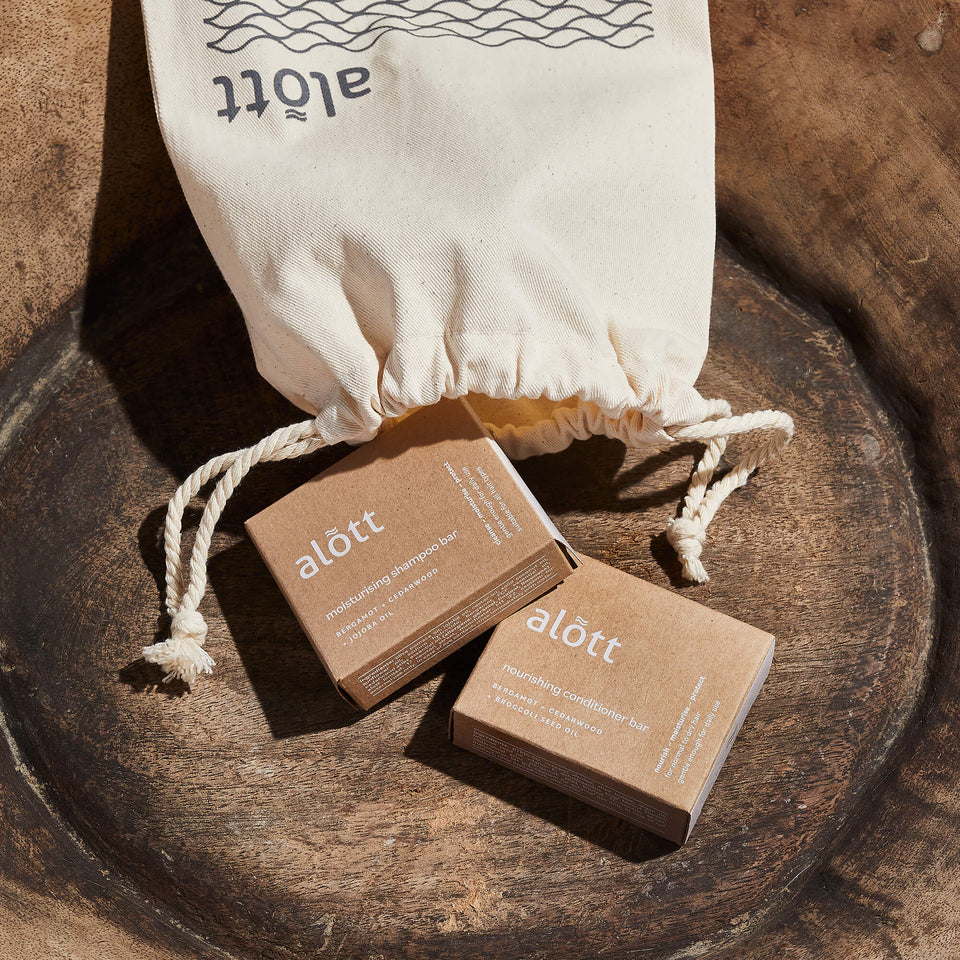 shampoo + conditioner bar
SHAM-CON-BAR
SHAMPOO BAR - 70g

BERGAMOT + CEDARWOOD + JOJOBA OIL
cleanse ~ moisturise ~ protect

gentle enough for daily use
suitable for all hair types
bergamot nourishes hair follicles. cedarwood cleanses and promotes healthy hair growth. jojoba oil moisturises and conditions hair.
CONDITIONER BAR - 50g
BERGAMOT + CEDARWOOD + BROCCOLI SEED OIL 

nourish ~ moisturise ~ protect
gentle enough for daily use
suitable for all hair types
bergamot nourishes hair follicles, cedarwood promotes healthy hair growth and broccoli seed oil moisturises, conditions and protects.
How to use
Ingredients
Recycle
SHAMPOO BAR 
apply the bar to wet hair, massage into the scalp to work up a lather. rinse thoroughly. avoid eyes and mouth.
your hair will need to adapt to this chemical-free formula and may feel greasier initially as your natural hair oils adjust. but stick with it: your hair (and the environment) will be better for it.
CONDITIONER BAR

stroke the conditioner bar down wet hair.
leave for 1-2 minutes.
rinse thoroughly.
our shampoo + conditioner bar boxes are made from recycled and recyclable kraft board.

please recycle your box.
shipping
returns & refunds